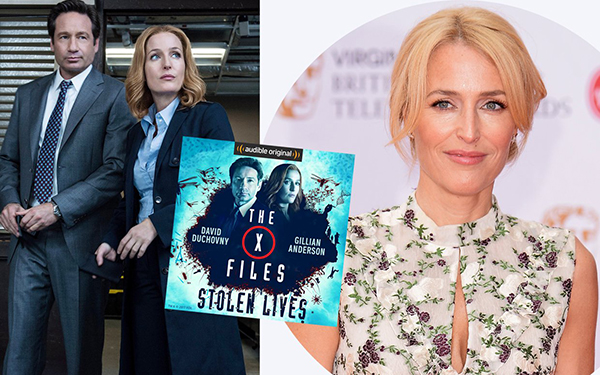 "It's interesting because the world of The X-Files is linked along parallel universes anyway. The first and the 10th of our new [TV] episodes are going to be mythology, and everything in between is going to be stand-alone. So that means that the world can be ending [in the first episode] and Scully can be the only person alive who can save the planet, yet in the next episode, we don't even bring it up. That gives permission for this alternate world that's a common thing in the spinoffs." - Gillian Anderson
Gillian had that to say about The X-Files, Season 11, and the new audiobook "Stolen Lives" that comes out on October 3rd. See what else she says about playing Scully, finding balance, and how she spends her Sundays in this article from Parade Magazine.
Based on the Season 10 comics from IDW, "Stolen Lives" continues the adventures of Mulder and Scully from "Cold Cases." The stories are written by Joe Harris, executive produced by Chris Carter, and produced for Audible by Dirk Maggs. As with the first audiobook, you won't need to be familiar with the comics to enjoy this audio version, but it will help. If you haven't yet listened to "Cold Cases" I'd suggest trying that first. The audio series does not follow the timeline established in the TV version of Season 10 so there are events and characters that would seem out of place to new listeners.
Gillian Anderson, David Duchovny, and Mitch Pileggi return to their roles, and other fan favorites lend their voices as well. "The X-Files: Stolen Lives" will be available on Amazon's Audible and if you're a new member, you can listen for free!