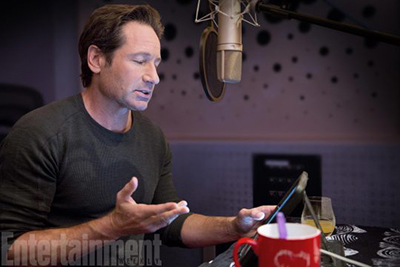 In celebration of the release of The X-Files: Cold Cases, Audible will be hosting a panel at San Diego Comic Con featuring David Duchovny and Dirk Maggs, the producer of Cold Cases, on July 22.

The X-Files: Cold Cases is based on IDW's Season 10 comics and stars Duchovny and Gillian Anderson as well as Mitch Pileggi, William B. Davis, Tom Braidwood, Dean Haglund, and Bruce Harwood. The stories are set after I Want to Believe but before the TV version of Season 10. The audio dramatization will be available July 18.

For a sneak peek at what Mulder and Scully are up to and other details, check out this article from Entertainment Weekly.