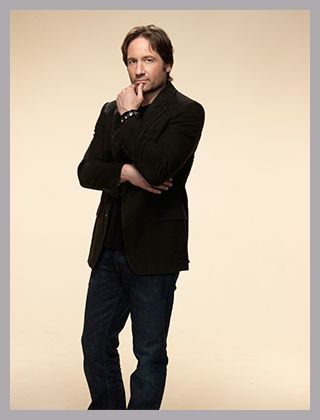 This is the million dollar question this year for Philes all over. Will David Duchovny join Gillian Anderson at New York Comic Con? You've heard the rumors, and we can now confirm them for you. David Duchovny has been officially announced for New York Comic Con. David will join Gillian at NYCC this coming October.
According to their website, on Sunday, October 13th Gillian and David will "take the stage and discuss their days as Agents Mulder and Scully and their time on the popular show, The X-Files." The panel is set to be on Main Stage 1-D from 4:00-5:00pm.
This year's 10/13 is really be shaping up to be a great one, but Sunday isn't the only day X-Philes should be excited about. David will be autographing Friday, Saturday and Sunday, as listed on NYCC's official website. Gillian Anderson is also scheduled to appear all 3 days.
The X-Files: Season 10 comic writer Joe Harris and artist Michael Walsh will also both be in attendance, so there will certainly be no shortage of X-Files things to do!
New York Comic Con will take place at the Javits Center in New York City on October 10-13, 2013 (pun intended? we want to believe!). Most tickets for this con have been sold out for weeks, but Thursday tickets are still available. For more ticket information, check out their website.