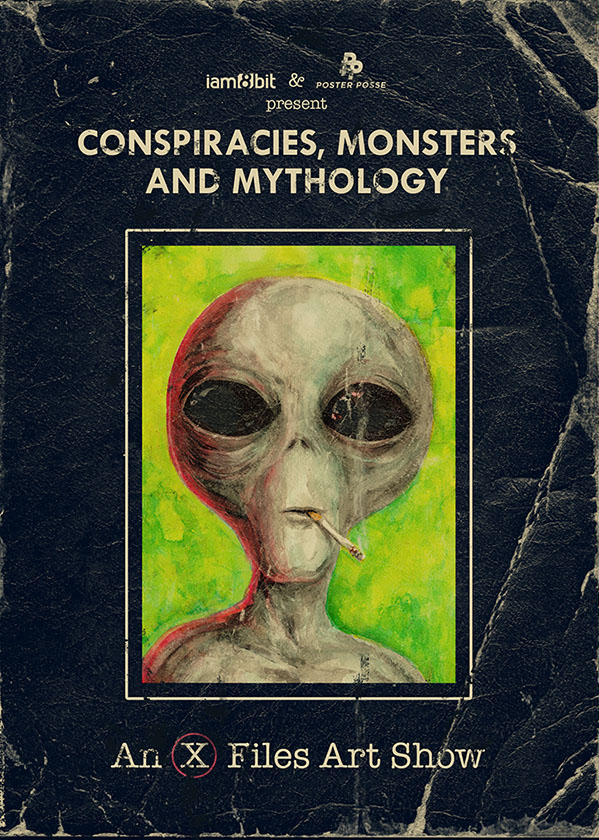 In celebration of the return of The X-Files, the iam8bit gallery in Los Angeles is holding a special art show with pieces inspired by the series. Conspiracies, Monsters, and Mythology will open on February 4th and run for ten days. If you're in the area, you should check it out because do you really need another excuse to get your XF on? All of the artwork from the show will be available for purchase, ranging from $11 to $100 in cost. The pieces will also be available to buy online for fans not able to attend.
Check out all the details on the art show below:
WHO: 30+ Artists celebrate the legacy and love of the classic TV series, featuring limited edition artwork and exclusive licensed products

WHEN: Opening reception Thursday, February 4th, 7-10pm with a SPECIAL VIP PREVIEW at 5:30PM
Show continues through February 14th

WHERE: 2147 W. Sunset Blvd. Los Angeles, CA 90026

WHAT: iam8bit presents Conspiracies, Monsters and Mythology, an X-Files Art Show consisting limited edition artwork and exclusive licensed products. More than 30 artists have come together to commemorate the legacy of The X-Files.
XFN will be attending the opening, so come say hello if you're going to be dropping by that night! You can also check out a preview of some of the artwork that will be displayed below. 
{gallery}Art_Show{/gallery}