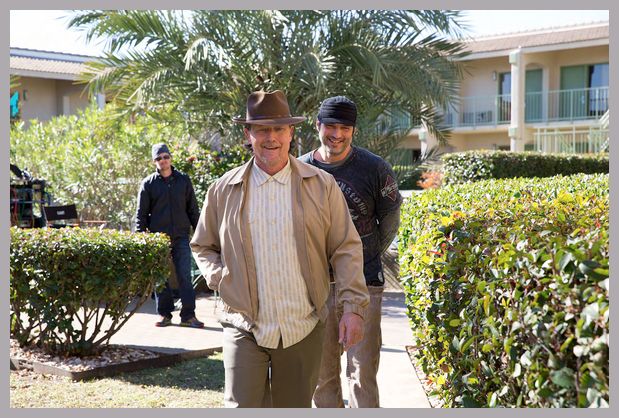 Want to know what's happening in the world of Robert Patrick, aside from all those motorcycle rides we always hear about? The man behind Agent Doggett has been super busy lately. Patrick has a few movies that are under way including some with release dates that are just around the corner, like Endless Love.

Patrick has been very vocal about his new upcoming projects on his Twitter, especially Endless Love, Hellions and the new TV show From Dusk Til Dawn: The Series. Endless Love tells the story of a privileged girl and a charismatic boy whose instant desire sparks a love affair made only more reckless by parents trying to keep them apart. The movie stars Alex Pettyfer and Gabriella Wilde as the leads, and Patrick plays the role of Pettyfer's father. The movie is set to hit theaters this Valentine's Day.
Hellions is a new Halloween horror thriller with no set release date as of yet. Patrick plays a cop who comes to help a pregnant teenager plagued by three malevolent trick-or-treaters on Halloween night. To get a sneak peek into what Hellions is going to be like, watch this interview on the set of the film, and see what Patrick has to say about it.
From Dusk Til Dawn: The Series is a new El Rey TV project produced in association with FactoryMade Ventures and filmmaker Robert Rodriguez. The story centers around two bank robbers who take Patrick's family hostage in order to cross the Mexican border but problems arrive when they encounter a group of vampires. The series got a 10-episode order and filming is underway now. It is set to hit the small screens starting March 11th, 2014 at 9PM EST.