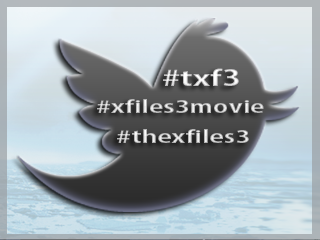 What started as a suggestion from a phile in September of 2011, has now turned into a worldwide movement with over 119,000 tweets being sent in support of a third X-Files feature film.
Last night, the XF3 Army's fourth twitter event took place, and after three previous events rocketed the campaign into the top 10 hashtags on twitter, an X-Files hashtag had yet to become a Trending Topic.
That all changed at 6pm Pacific Time on March 10th when #TXF3 suddenly appeared as the 4th trending topic WORLDWIDE and stayed there for half an hour.
We would like to thank the philes that participated and the XF3 Army worldwide for their support. This is NOT over, so look for more trending events coming soon to a Twitter near you!