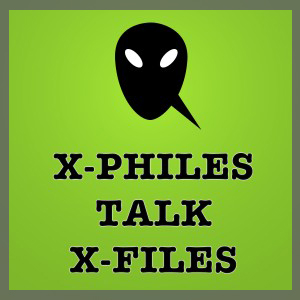 We got the band back together for one last episode of "X-Philes Talk X-Files." XFN's Avi Quijada, Roi Ollson, and myself Keva Andersen join David T. Harwood to look back at the good and the bad of Season 11. We get into a spirited debate about the mythology but also reflect on all the things we loved about the latest chapter of The X-Files. And despite our nitpicks, there is a lot to love about Season 11! And for those of you who have been missing Garrett's rants, there's a sixty-second surprise waiting for you somewhere in the episode....
We also reflect on some of our favorite moments of episodes past and answer some of the many fan questions that were submitted. Thank you to everyone who weighed in on #AskXPhiles. 
XFN has truly enjoyed being a part of this project over the last three years with David. It was such a gift to be able to discuss the entire series and debate about the show we all love. Thank you to all of you who have listened and supported us over the years.
Check out this week's episode here or in the player below.