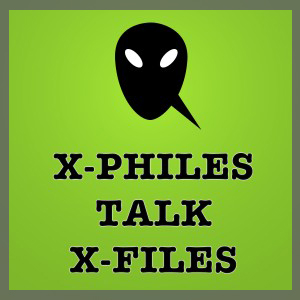 What better way to start off your weekend than with a nice kick in the feels! It's Friday and time for another episode of X-Philes Talk X-Files.
This week XFN's own Patricia Silva and Emily Galleazzi join David T. Harwood to dive deep into some of Season 4's most heartbreaking episodes.
Paper Hearts, El Mundo Gira, Leonard Betts, Never Again, Memento Mori, Kaddish and Unrequieted round out this week's discussion. Where does the Super Bowl fit in with cancer, child killers and purple rain? Hear all that and more, and be sure to test your knowledge with the quiz. 
You can listen to this week's episode here.
To catch up on episodes or find your favorites again, you can find them all on YouTube.
Be sure to leave us a review with your thoughts and any questions you might have on upcoming episodes.
For more information about X-Philes Talk X-Files check out our first post here.