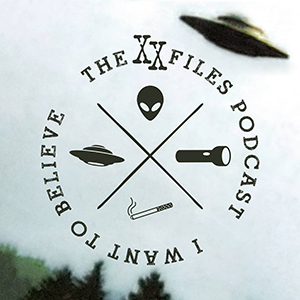 Pull up a chair, little sister, and check out this week's episode of The XX Files Podcast. Hosts Alison and Courtney are talking Season Two's creep-fest "Aubrey." They dive into how hereditary genetics work, how Mulder and Scully's protectiveness of each other has grown, and something about an 80's sitcom with a big rig and a chimp. Yep. A big rig and a chimp. Trust us, just tune in.
You can find the episode here and remember strong language ahead! As the creators themselves say, this podcast can be "f*cking obscene!"
Want to know more about the team behind The XX-Files? Read our interview here.