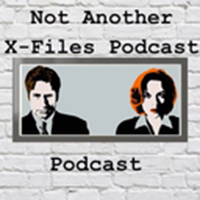 We have faith that you'll enjoy this week's Not Another X-Files Podcast Podcast. Hosts Vanessa, Carolyn, and Amanda have a few revelations of their own while talking Season 3's "Revelations." There may even be a confession or two as the ladies explore their spiritual side. They also talk music, intuition, fun facts, and of course shipping.  
Check out this week's episode here or find it on iTunes, Podbay, PocketCast, or others.
Want to know more about the team behind this podcast? Check out our interview here.