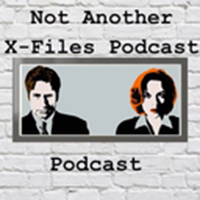 Hop on board for a trainwreck of an episode on this week's Not Another X-Files Podcast Podcast. The gang is all back together as Vanessa, Carolyn, and Amanda discuss Season 3's "731." With Mulder trapped aboard a speeding train, your hosts decide it would be a great time to try beatboxing. Also making an appearance is a human burrito, some creepy history, and why one host is the black sheep of podcasters. All that and a few of your favorite weekly features like "Around Vancouver." 
Check out this week's episode here or find it on iTunes, Podbay, PocketCast, or others.
Want to know more about the team behind this podcast? Check out our interview here.