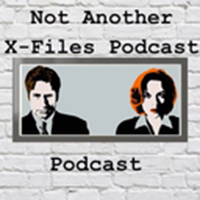 We're continuing to shine a little light on Season 2 with this week's episode of Not Another X-Files Podcast Podcast. This week hosts Carolyn, Vanessa, and Amanda are talking "Soft Light." They say they're going to some dark places but they'll also give you wings, so tune in. Also, you can now find the show on Patreon if you'd like to support the podcast and get some extras in return. Take a look here. 
Check out this week's episode here or find it on iTunes, Podbay, PocketCast, or others.
Want to know more about the team behind this podcast? Check out our interview here.