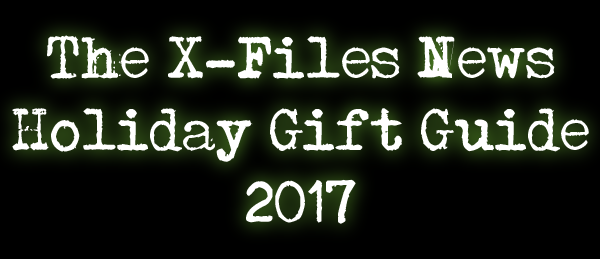 Looking for the perfect gift for the Phile in your life? Need some inspiration for what to include in your own letter to Santa? Don't fear, XFN is here to help! Here's our list of the best X-Files merchandise available this holiday season.
The X-Files: Earth Children Are Weird
Approximate Cost: $12
Available From: Amazon
Have small children on your list this year? Looking to indoctrinate them to the best show on TV without terrifying them? This adorable picture book is the gateway drug you're looking for.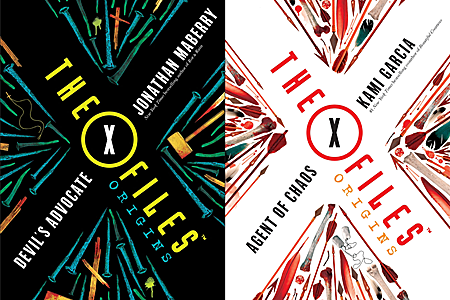 The X-Files Origins: Devil's Advocate and Agent of Chaos
Approximate Cost: $12
Available From: Amazon (Devil's Advocate, Agent of Chaos)
The first X-Files young adult novels follow Mulder and Scully as teenagers to see how they began their journeys to becoming the agents we know and love. Perfect for any teens on your list, but excellent books for adults too.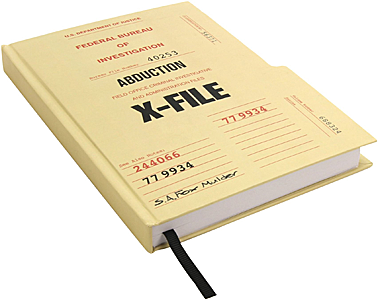 The X Files Case Journal
Approximate Cost: $12
Available From: Amazon
All good investigators need a place to keep their notes, and this notebook will have you feeling like a real X-Files agent.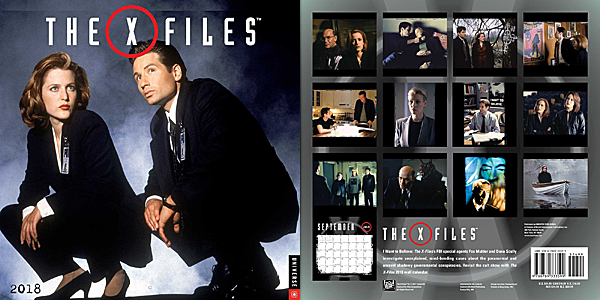 The X-Files 2018 Wall Calendar
Approximate Cost: $15
Available From: Amazon
Mulder's birthday. The anniversary of Scully's abduction. Keep track of all those important dates with a wall calendar featuring your favorite agents and their friends.
The X-Files: Board Game Trust No One Expansion Set
Approximate Cost: $16
Available From: Amazon
The base game is getting increasingly difficult to find these days, but for existing players, the Trust No One expansion adds seasons four to six into the game along with a new Monster of The Week mechanic.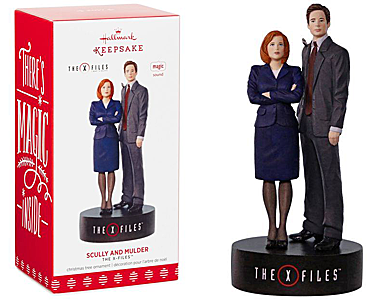 The X-Files Scully and Mulder Musical Ornament
Approximate Cost: $18
Available From: Hallmark
Baubles? Check. Tinsel? Check. A pair of conspiracy hunting FBI agents? Check. Make your tree the envy of your neighbors with this musical ornament. Just beware of trash golems...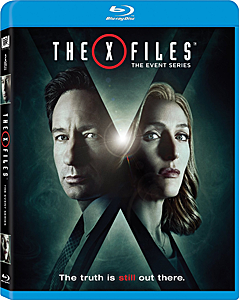 The X-Files: The Event Series DVD/Blu-Ray
Approximate Cost: $10-20
Available From: Amazon
Prepare for season 11 with a complete rewatch of season 10. With only six episodes here, you'll easily be able to squeeze them in during those post-Christmas turkey coma days.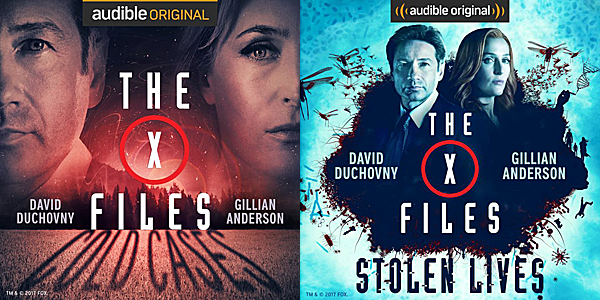 The X-Files Audible Originals: Cold Cases and Stolen Lives
Approximate Cost: Free with Audible Trial then $15/month, or buy for $22/
Available From: Audible via Amazon (Cold Cases, Stolen Lives)
These audio dramas are based on the comic series by Joe Harris and feature a full voice cast including David, Gillian, Mitch, William B. Davis, and all three of the Lone Gunmen. At around four hours long each, they'll keep you entertained during those long cross-country drives to visit your Great Aunt Olive.
The X Files Tees
Approximate Cost: $20
Available From: TeePublic
Don't forget to support XFN by picking up an X-Files shirt from our TeePublic store this holiday season. Your awesome taste in clothing keeps our servers running!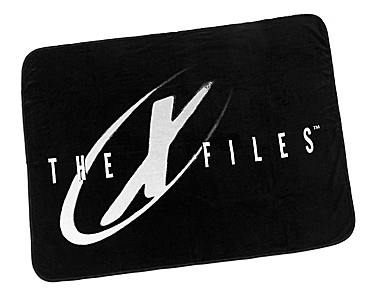 The X Files Throw Blanket
Approximate Cost: $20
Available From: Amazon
It can get chilly in the unremarkable house, or when spending another night alone in your apartment with only your fish/man-eating pomeranian for company. If you don't have a Navajo blanket like Agent Mulder then wrap yourself up, literally, in your favorite show.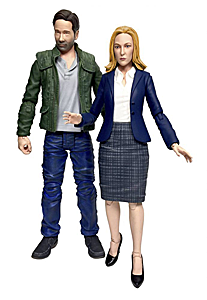 Scully & Mulder Select Action Figures
Approximate Cost: $20 - 25
Available From: Amazon (Scully, Mulder)
Who says toys are only for kids? These action figures will allow you to act out your favorite scenes in the comfort of your own home. Don't deny it, we know that's what you're planning...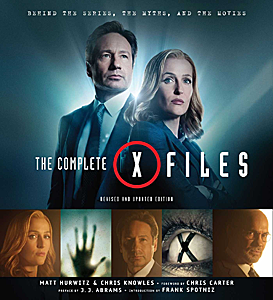 The Complete X-Files: Revised and Updated Edition
Approximate Cost: $35
Available From: Amazon
For the Phile who wants to know everything, the revised edition of this highly detailed book covers the show up to the end of season 10 with hundreds of photos and stories from the cast and crew.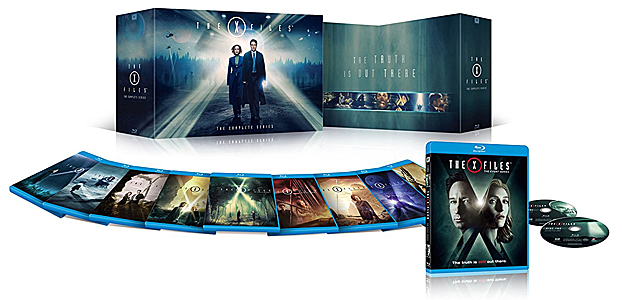 The X Files: Complete Seasons 1-10
Approximate Cost: $130
Available From: Amazon
Forget sugar plums, the complete show in glorious HD is what Philes dream of the night before Christmas.