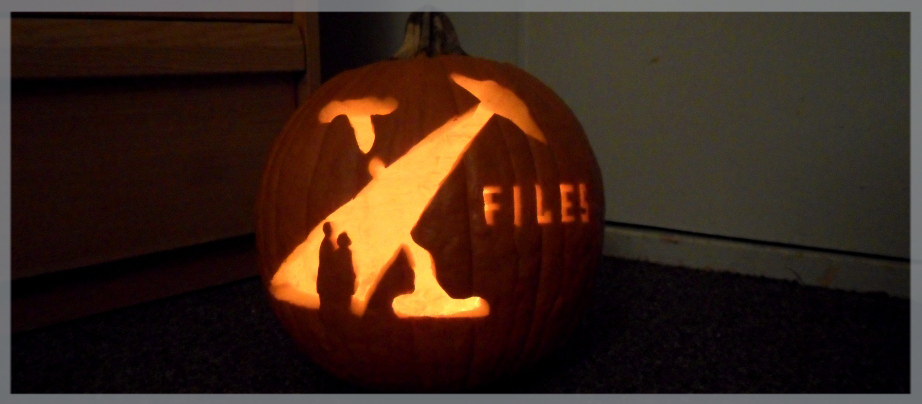 It's Spooky Mulder's favorite time of year! (At least it is in our head cannon.) With Halloween just around the corner, it's time to kick off the 5th Annual XFN Pumpkin Carving Contest! We do it every year because why wouldn't you want to carve an X-Files pumpkin?
Carve us a masterpiece, and we may send you some cool XF goodies to cram onto that shelf with all the other X-Files stuff you have no room for. 
We understand; you're alllll a-tingle, but before you get carried away, here are the rules of our contest:
Your pumpkin must feature The X-Files in some way. But you already figured that one out because that's why they put the I in FBI.
You must send a photo of your pumpkin to This email address is being protected from spambots. You need JavaScript enabled to view it. by October 31st at 9pm ET.
You can submit a pumpkin that you didn't carve for the contest, but not one you've submitted before.
Only one entry per Phile.
So how does the judging of this contest work? Well we always feature a special guest judge. Who is this year's? For now, the Truth will remain out there, so stay tuned for our announcement.
Until then though, start thinking of creative pumpkin ideas. Browse through the entires from 2011, 2012, and 2013 for inspiration if needed. Most importantly though, don't forget that the Truth is probably inside that pumpkin you saw for sale in that giant bin outside the store. If you want to believe, you're going to have to crack it open.