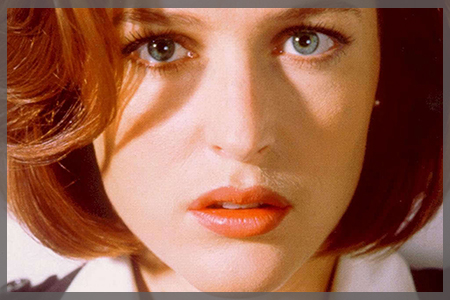 When XFN came to exist, back in 2007, no one really seriously considered when it would be our own "finale." No one really understood the word "cancellation" when it came to this website and everything that we do. We just had a goalpost that we kept moving further and further away.
Mostly because in so many ways, XFN outgrew its initial purpose. We wanted to promote the show and bring it back for a third movie - or what became additional seasons - but that soon changed. We responded to the needs of many voices that came out of the fandom, and stayed because… we just love what we do. No one takes on a mission like this one for eleven years if you only have lukewarm feelings about it.
I am as of this moment the oldest XFN member on the site… and that makes me take pause because it has been a wild one. "As difficult and as frustrating as it's been sometimes," I think every XFNer can vouch that this has been a delightful challenge, that, after everything has been said and done, it has given us the ride of a lifetime, and the incredible privilege to be one of the voices for a fandom that always kept us guessing.
I am incredibly melancholic about this moment in our fandom… and our lives. We are one of the oldest TV fandoms in the world, witness to amazing changes in the television landscape, where we paved the road to being part of the conversation. We may not have the power that we sometimes wish to have, but even when we may not call all the shots – and the jury is still out on if we even should – more and more of us work in an industry that now counts with the perspective of those that grew up in a fandom. Of those living on this side of the screen. Of those that were once just silent spectators but grew out of that phase and into what we are today: a creative bunch, full of talents, outspoken and critical, mature in ways that are enviable.
We aren't a perfect fandom. We are a fandom with different generations but an equal love. The older ones honed their Philedom requiring scores of patience and enduring the fears we used to have as a society. The fresh faces came to love the show even when by generational comparisons its stories may have been outdated, their themes a little distant to our current realities, with an overlook of a time that they never got to experience. The times before 9/11, the times before wars that never end, the times before constant terrorism, and widespread technological threats. They weren't particularly perfect times, but they were different.
The X-Files remained as a cherished love and point of reference, and in itself this notion spoke volumes about the core of its message. With those fresh voices in the fandom, came different valuable opinions, different perspectives, a wealth of energy and passion. Many of those voices have kept us honest and wished for the adaptation of this show to assure its flame kept burning. And so, we have generations of individuals that grew up with the best of examples, that found inspiration in the concepts and stories of these characters, opened their minds to the unexplained, learned the value of the search for justice… and took to heart that at the end of the day, we only have ourselves… and the concept of Hope. The show became much more than the show.
Very few TV series can attest to changing the world this way and we are incredibly lucky to have been an infinitesimal part of it.
It is in a moment like this that we tell you how honored we are to have served you. It is a gift to be part of this phenomenon; as the fan that writes this message and as the organization that we are… we couldn't be more thankful for the privilege. We couldn't be prouder of every one of you. To have seen you grow, to have been part of your lives, to follow you along on this ride: it has been unique. We are the fandom that invented the terms that other shows and fandoms now follow, the one that first broke Twitter, the one that sold out Amazon, the one that held a marathon that lasted over 200 days. The one that justified the revival of a show. The one that gathered 10,013 postcards on a banner miles long.
In perspective, this admiration doesn't just address the fandom, but also the numerous people in the cast and crew that we have witnessed as they blossomed to become amazing artists, beyond imagination, to be able to enjoy their triumphs and creative offerings, and who over time learned to trust us, opened their doors to us, and perhaps also learned from us as well.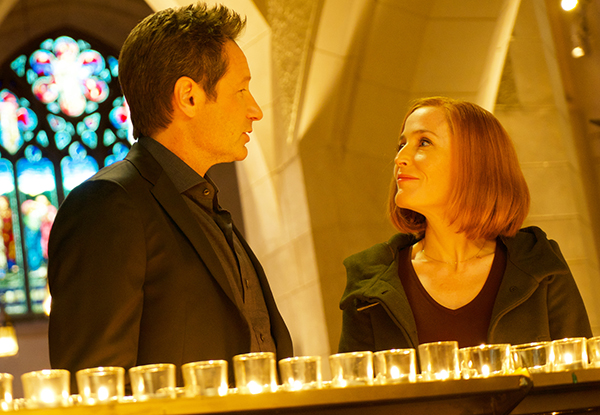 While Scully and Mulder were powerful characters by themselves, we wouldn't love them nearly as much if it weren't for Gillian Anderson and David Duchovny. Thank you for giving life to these epic characters that have inspired lifetimes. Thank you for inspiring the social conscience and being so generous with your time. We are forever grateful for the kindness that people like Mitch Pileggi, Annabeth Gish and Robert Patrick gave us, always going the distance, being active cheerleaders, and relating to fans in ways that are rare. We are privileged for it.
To William B. Davis, thank you for always being a class act and such an inspiration. To Mark Snow, thank you for being there for us from day one.
To Gabe Rotter, Benjamin Van Allen and Jana Fain, for trusting us and always giving us a chance, for advocating for us, this group of misfits. To everyone at 20th Century Fox for daring to break the rules. To Glen, Darin, James, Kristen, and Shannon. To Rob and Kim. To Vince and Howard. There's so many to count.
To Chris Carter, for creating the very center of our purpose. For the kindness and generosity in ways that are countless. For listening to us and always standing your ground. For figuring us out. Thanks for the unbound conversations, and for inspiring us to always go further. Thanks for always being as excited as we were.
And thanks to Frank Spotnitz. Without your constant rallying and hopeful encouragement we wouldn't have lasted this long. Not only did you nourish us with stories that made us fall in love but you represented the goodwill, the drive and the search for justice the show embodied. Most importantly, you offered Hope. You told us, "Don't give up."
We never did.
So, as firm as it is our knowledge that this show will never die, and that there will always be X-Files to tell in one way or another, this is the moment that we stop moving the goalposts and realize that we have achieved what we set out to do.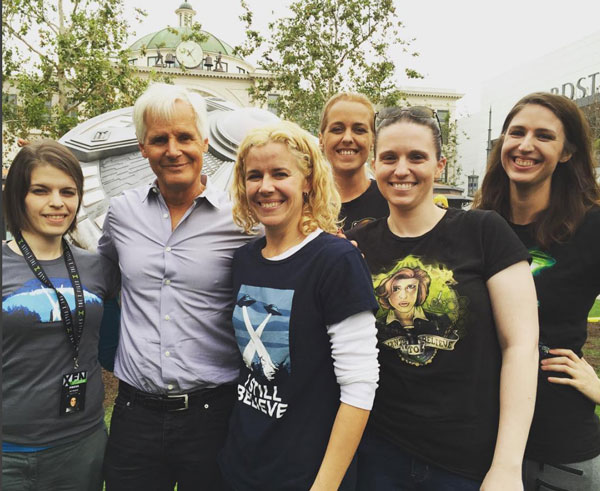 Many of you have asked what will become of XFN once the show is done. Will we still be there? Will we continue being part of the fandom? Is there a series finale for us?
The answer is yes, actually, for all of those. But indeed, there is an end for everything.
As expected and promised, we'll continue covering a few of the events of 2018 and the release of Season Eleven's home video. Our social feeds will remain as active as usual. Our counseling and partnerships will continue. Our collaborations and support to the myriad of charitable causes within the fandom will remain. But we will wind down. We've set the end of 2018 as the moment of our finale.
After this date, XFN as a website will continue to be online with a much-limited scope in activity, and mostly for archival use. Our social media pages will continue to be relatively active to promote and help the fandom as needed. Some of us will continue to counsel and advise through the many partnerships we've nurtured over the years. We will see you at conventions, but we'll be sitting right next to you, shooting the breeze. Some of us will be making movies, writing books, taking a leap into things that we have on hold, saving puppies and kittens, or maybe the world.
I can say that I am actually pretty satisfied about the ending of our story. The XFN family is numerous and I'm personally in awe of each of them. By way of many countries and through tough times, we always hoped to be there for one another. These are ties that are eternal.
Is this the ending we imagined? Maybe not… just because we never actually envisioned what our own finale would look like. We left that last episode to be a complete surprise, even for us. The only thing we wished – and continue to jokingly pray about - is for us to eventually be able to do a group trip to Bora Bora or to build a Philemune. We often dream that we could for once have the more than a dozen XFNers in the same room, as the quirky family we built over this decade, and to be able to actually hug each other in a form that isn't an emoji. Because that has actually never happened on this XFN show… And that would be nice.
I would like to personally thank them for all the selfless sacrifices, for the time away from families, for the sleep lost, for their support when we had none, for their unbound joy when we could celebrate the many significant moments throughout the years. To thank their families for understanding. To thank them for making XFN better and something that doesn't exist anywhere else.
Thank you, X-Phile, for giving us a reason for our existence. We hope to run into you in all of our uncharted territories.