Details

Written by:

Roileigh Ollson | Managing Editor

Category: Featured Slideshows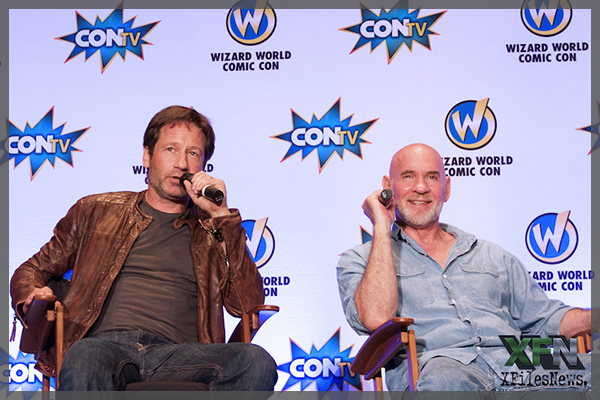 On September 12th, both David Duchovny and Mitch Pileggi spent the day at the 2015 Wizard World convention in Pittsburgh, PA. While Mitch was in attendance all weekend, Saturday was David's only appearance. X-Files fans from far and wide descended on the city that weekend to attend the con and go to David's Sunday night concert. Lucky Philes got autographs and photo-ops with their favorite X-Files stars, picked up some XF merchandise, and generally had a great time. 
The highlight of the convention was definitely Mitch's and David's panel together on Saturday afternoon. If you followed along with our live updates on Twitter, you likely know that it was entertaining, enlightening, and at times, slightly inappropriate—just what you want out of an X-Files event. There was a lot of time devoted to fan questions, and the crowd had a great deal of fun interacting with the pair.
Check out the gallery after the jump for our photos from the event. You can also check out audience video of the panel on YouTube. 
Details

Written by:

Roileigh Ollson | Managing Editor

Category: Featured Slideshows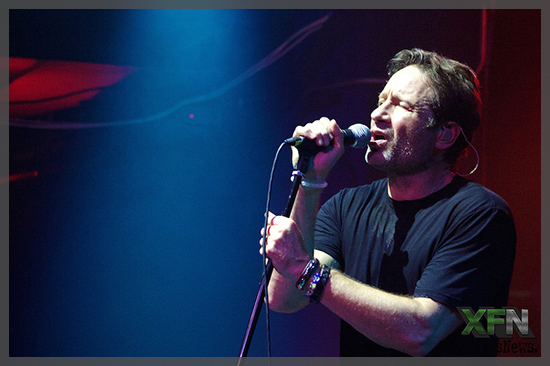 If you haven't given a listen to David Duchovny's first album, Hell or Highwater, then you're missing out. David has been thrilling crowds across the country with his performances of the album. On Sunday, September 13th, David and Weather The Band performed at Altar Bar in Pittsburgh, PA. If you're a little skeptical of an actor moving into music, don't be because it's clear by his concerts that David Duchovny knows how to rock. 
Check out our photos of the concert after the jump, and if you're interested in attending one of his upcoming concerts, you can check out several that have been announced here. 
Read more: Featured Slideshow: David Duchovny Concert at Altar Bar
Details

Written by:

Avi Quijada | Editor-In-Chief

Category: Featured Slideshows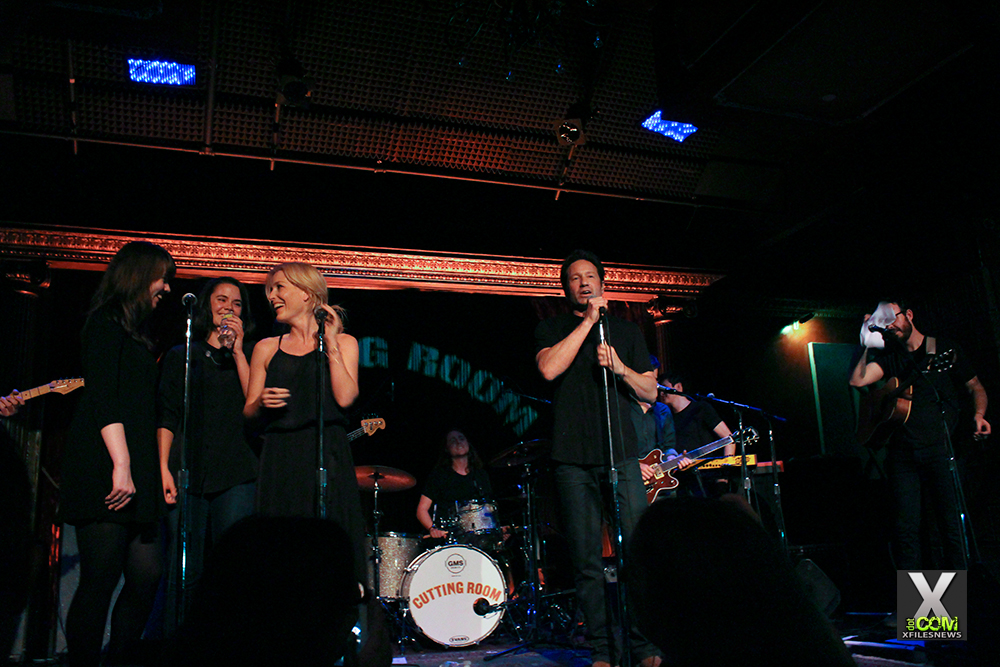 As part of our new features on XFN 5.0, we will now have Featured Slideshows. It will be a section that will always be improving, with all of our original content from all the events that XFN covers and has covered in the past.
Our first feature is our coverage of David Duchovny's concert at The Cutting Room in New York City with photos by Roileigh Ollson.
Read more: Photo Gallery: David Duchovny's Concert @ The Cutting Room